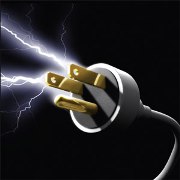 As part of Digital Edge monthly procedure, we review power consumption and load on power circuits to insure appropriate power provisioning to our clients. Our latest measuring showed us that one of our clients – a global food manufacturer with international operation overloading one circuit while under loading others.
As many IT specialists may know servers are not loading power circuits equally and can easily increase the power consumption under heavier load. The power fluctuation can be significant and make the circuit pop. This is Digital Edge data center management team feels that it is very important to graph and closely monitor power distribution.
We are proactively notifying our clients about potential circuit overload. Besides that our datacenter management team maintains power distribution maps as a part of our run book documentation. This makes it easy to plan it forward and offer our clients easy reconfiguration to stay in the safe power consumption zone.