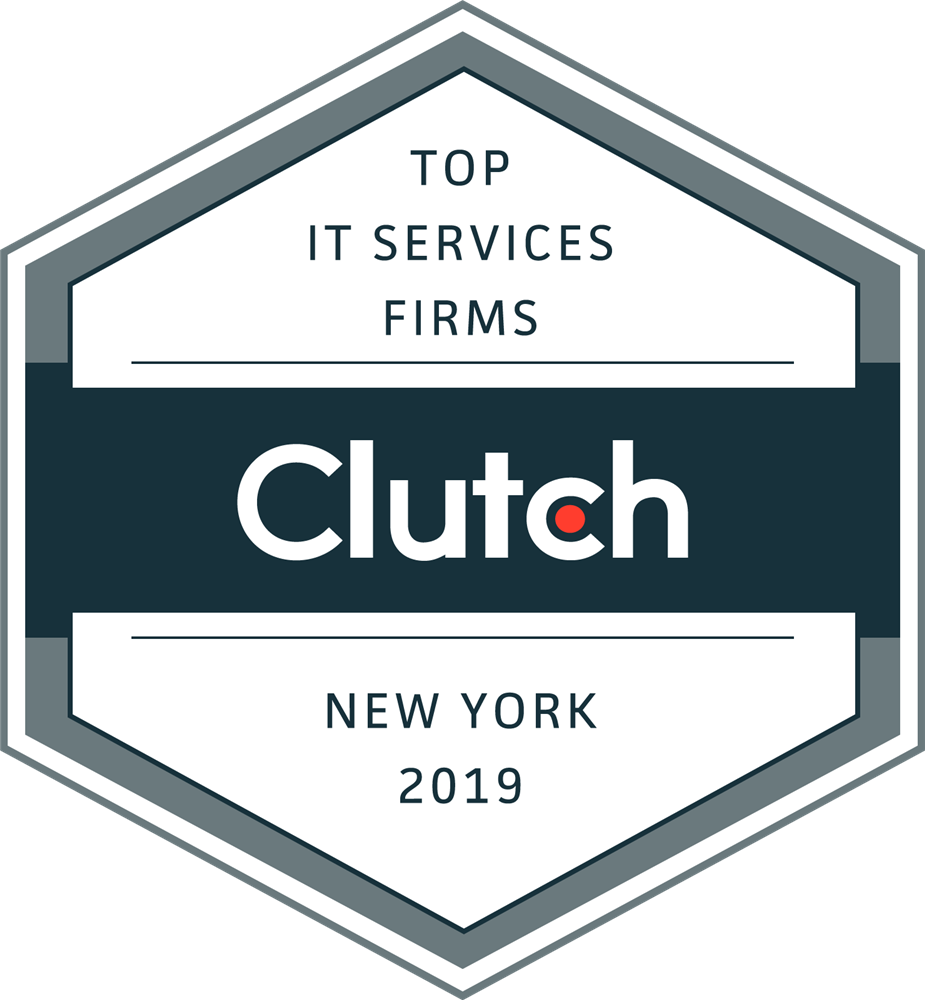 Clutch is a B2B ratings and reviews firm headquartered in Washington, D.C. Clutch provides insight to businesses and helps them make buying decisions. The company's team uses surveys, research, data analytics, and client reviews to identify and rank best performing firms.
We are proud to announce that Clutch has ranked Digital Edge, the 3rd best Cyber Security consulting firm in New York! Being a top firm means that we are in Clutch's Leaders Matrix, which shows companies performing well and with client reviews.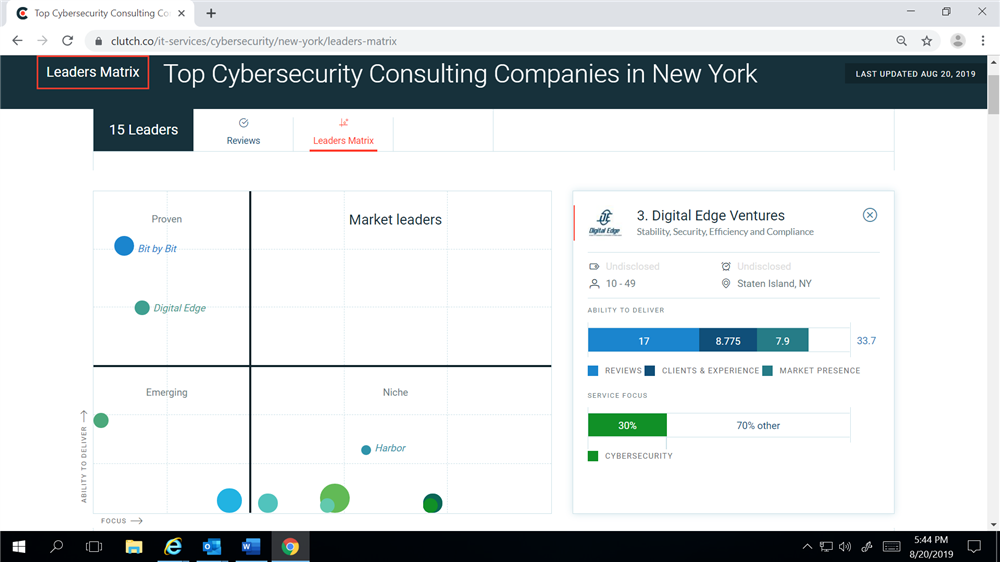 Client Review 1. Cyber Security and ISO Compliance Consulting, Linux projects.
Digital Edge Ventures helped this client to tighten down security on the Linux and complex global networking structure, including implementing better controls, better logging and auditing tools, improved the security and redundancy on their network. Digital Edge also assisted us with various internal unique Linux projects.
For the ISO 27001 audit, Digital Edge did a tremendous amount of work in going through the standards and breaking them down into policy-based and technical-based solutions. They defined some of the policies that we needed to improve and developed technical solutions for those needing help and for the missing few. After the ISO certification, the client expanded Digital Edge's role to include managed services.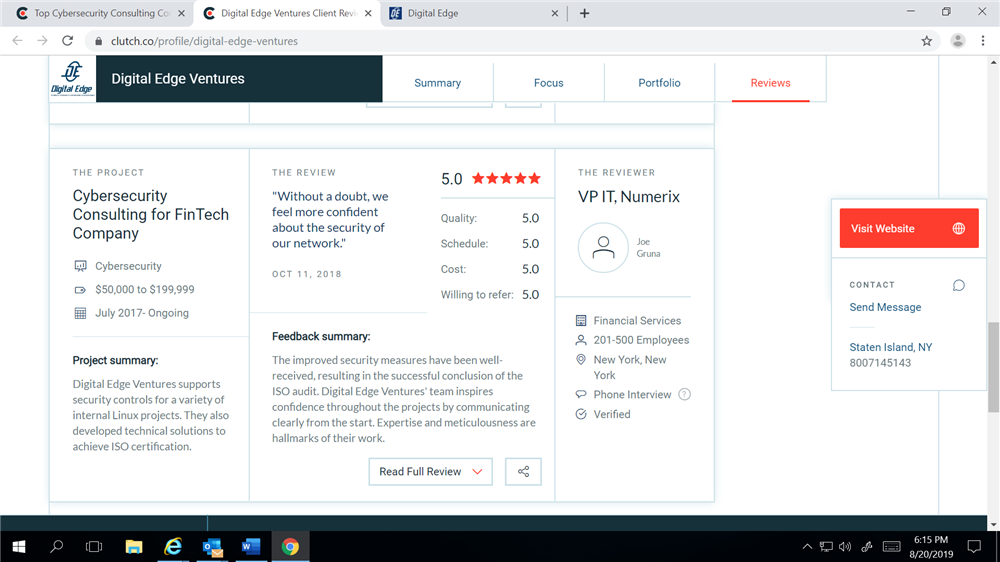 Client Review 2. Cyber Security and ISO 27001 Compliance Consulting Project
An Enterprise software firm engaged Digital Edge for an ISO-27001 certification consulting project to optimize their use of the Azure platform's abilities and improve audit results. Digital Edge made recommendations, built and provided the documentation for the needed reporting system—an information security management system (ISMS)—into their SharePoint infrastructure hosted on Azure to support the certification. Then, we helped the client update their policy requirements for this part of the program.
We walked the client through the audit process, filled in where need, to achieve the certification needed.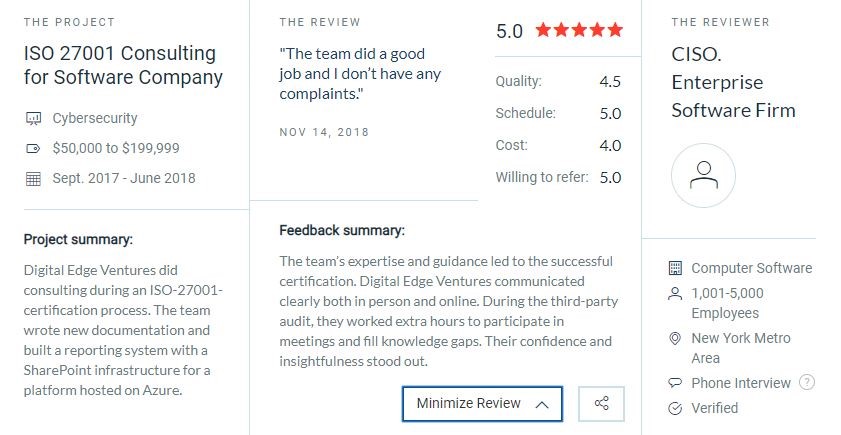 These are just two examples of the great work we've done. Clutch's sister sites, The Manifest and Visual Objects, have also recognized our work!
The Manifest, a B2B news site, lists Digital Edge Ventures (38) in the top 50 cloud consulting companies! Visual Objects, a site that features businesses' portfolio items, lists us as one of the top service providers for software development!
Cybersecurity is becoming more and more of a priority for businesses, according to an article from Business Insider. We can help you protect your company's information. Visit our Clutch profile and contact us to inquire about our services.