In partnership with ISACA NL Chapter, Digital Edge will host a two-part Square Table webinar "Standards Versus Hackers and Lawmakers" on May 19 and May 26, 2021.
Our experts Michael Petrov, Keith Barry, James Greenberg, and Slava Rykhva will dive into the following topics:
• the basics of cybersecurity standards and frameworks;
• methodology, verification, and audit methods;
• implementation and operation of cybersecurity standards.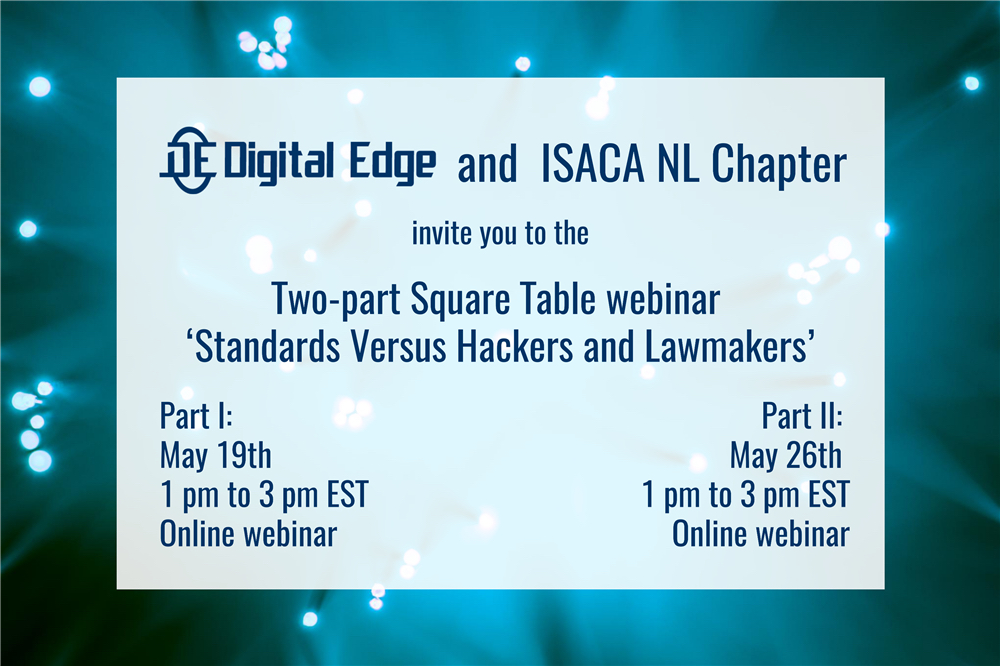 The speakers will provide participants with a deep understanding of cybersecurity standards, their implementation and operation, the implementation of controls and key performance indicators in the daily activities of IT organizations, as well as self-audit and measurement of the effectiveness of information security management systems taking risks into account.
We invite you to join these sessions by registering for:
• Day I: Register
• Day II: Register